Founded by Dr. Ki-Hyun Chun in 1999, Carolinas Asian American Chamber of Commerce (CAACC) is a non-profit, all-volunteer organization. A nine-member board, representing multiple Asian backgrouinds, is esponsible to drive all our programs. Three closely associated partners with CAACC are Charlotte Dragon Boat Association (CDBA), Universal Institute for Successful Aging of Carolinas (UISAC), and the Charlotte Asian Heritage Association (CAHA).
Leadership Development
Sponsorship of Asian community members to undertake leadership development program such as those offered by the Community Building Initiative (CBI), Leadership Charlotte, and attendance at national and regional conference. Graduates are actively serving the community, and some have gained full-time employment in part due to this program.
CAACC also serves as a platform to support members working toward their goals in community service. Three major affiliates were founded, now independent, in CDBA, CAHA, and UISAC
Business Support
Our on-demand business service is organized to support local Asian business owners. While all these owners are well-versed in their day-to-day operations, we served as a resource to advise or resolve their unique business needs, such as mediation, local ordinance resolution for store expansion, business relocation, access to micro-lending, legal, and other referrals. During the pandemic, we have assisted refugee business owners to gain waivers in significantly simplifying the financial support application process. We continue to provide financial information from local, state, and federal source, as well as access to COVID healthcare support for refugee families and seniors.
Education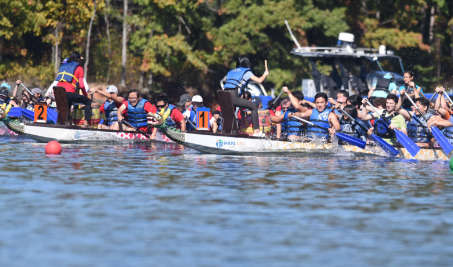 CAACC members are hands-on, founding board of trustees of two public charter schools in the Charlotte area, Carolina International School in 2004, and East Voyager Academy in 2018. We have also provided tutoring and mentoring of under-performing local Asian high school students, mostly recent refugees from Southeast Asia. Many have graduated from high school and some have been accepted to Central Piedmont Community College with our team helping them navigate the application process.
Cultural Enrichment
We introduced a cross-cultural, community building event in dragon boat racing to the region in 2006, the first in the Carolinas. Today, the Charlotte Asian Festival & Dragon Boat Festival is a signature event, typically held in the Asian Pacific Heritage month of May. In 2018 and 2019, the festival was recognized as one of the "Top 20 Events in the Southeast" by the Southeast Tourism Society.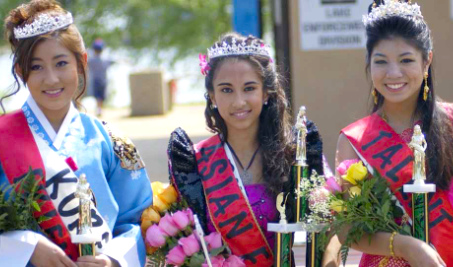 The Asian Festival has also expanded its reach and influence by developing opportunities for Asian Americans to display their talents and showcase their cultures. These signature events have also helped connect younger Asian Americans to their cultural heritage and given them confidence to pursue their dreams. Many of the early participants are now successful professionals, doctors, scientists, technologists, and entrepreneurs.
2003–2010: Miss Asian Festival
2011–2013: Miss Asia Carolinas
2016–2018: Asian Music & Dance Festival
2021: The Search for the Best Performing Arts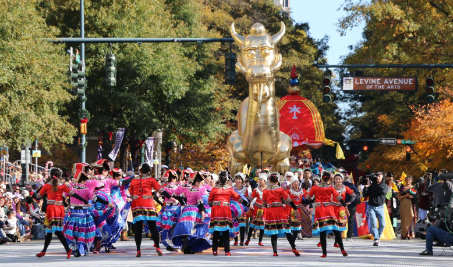 The Fall Unity Festival was inaugurated in 2008 at the dedication of the Gandhi statue in uptown. The tradition continues with focus on wellness and peace. In 2017, the Charlotte Thanksgiving Day Parade welcomed a 200-plus contingent of the Asian community unit, organized by CAACC, in the procession, featuring the giant Golden Dragon, Chinese and Indian dance troupe, Peaceful Dragon, and a walking group with colorful traditional national dresses.
Going Forward
With the recent rise in prejudice and violence against the AAPI community, CAACC has mobilized to tackle both short- and long-term challenges in the metro Charlotte area. While maintaining close communication with local law enforcement to keep our community leaders informed and our residents safe, we have identified and explored several long-term initiatives to 1) enhance the connection and communication among the twenty plus ethnic groups within AAPI to accelerate our healing and recovery, 2) address the upward mobility among the refugee youth and 3) advocate a focused approach to overcome the "Bamboo ceiling" mindset among some East Asian professionals.