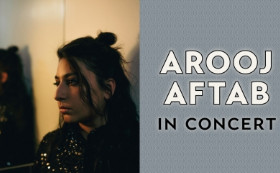 Arooj Aftab in Concert
September 2
Houston, TX | Live stream
Grammy Award®-winning Pakistani singer and songwriter Arooj Aftab's hauntingly beautiful music is "an incandescent love letter to the light." (Pitchfork)
---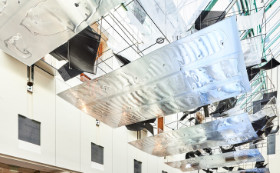 I Look for the Sky
Asian Art Museum
San Francisco, CA
Bay Area artist Zheng Chongbin's site-specific installation uses transparency and light to explore how ephemeral changes can alter our perception of place.
---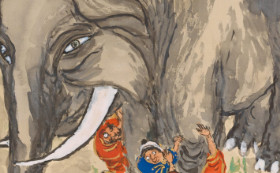 Meeting Tessai: Modern Japanese Art from the Cowles Collection
Through February 18, 2023
National Museum of Asian Art
Washington, DC
Tomioka Tessai (1836–1924) exemplifies the modern Japanese painter. Contemporaries praised his avant-garde works, yet Tessai created his nonconformist paintings in a traditional way.
---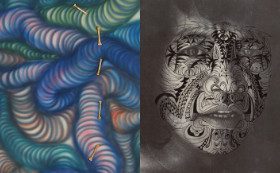 Carlos Villa: Worlds in Collision
Asian Art Musuem
San Franciso, CA
Villa's search for personal and aesthetic meaning in his own Filipino heritage and global indigenous cultures led him to develop an original and expansive approach to art and the role of the artist.
---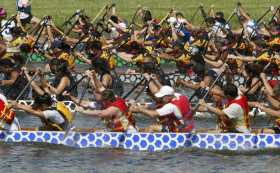 Orlando International Dragon Boat Festival
October 15
Orlando, FL
This event in Florida isattended by more than 70 teams. The festival's recent move to Turkey Lake in Bill Frederick Park was met with rave reviews.
---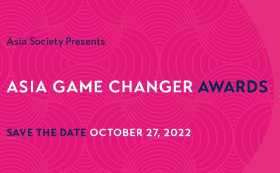 Asia Game Changer Awards
Cipriani
New York City, NY
The 9th edition honors heroes who are addressing some of the most urgent problems confronting this generation — the ramifications of global climate change.
---

Fantastic Brush
On Display Now
Denver Art Museum
Denver, CO
Works on view showcase some of the most important artists in twentieth-century China, including Zhang Daqian, Qi Baishi, Xu Beihong, Wu Changshuo, and Wu Guanzhong.
---